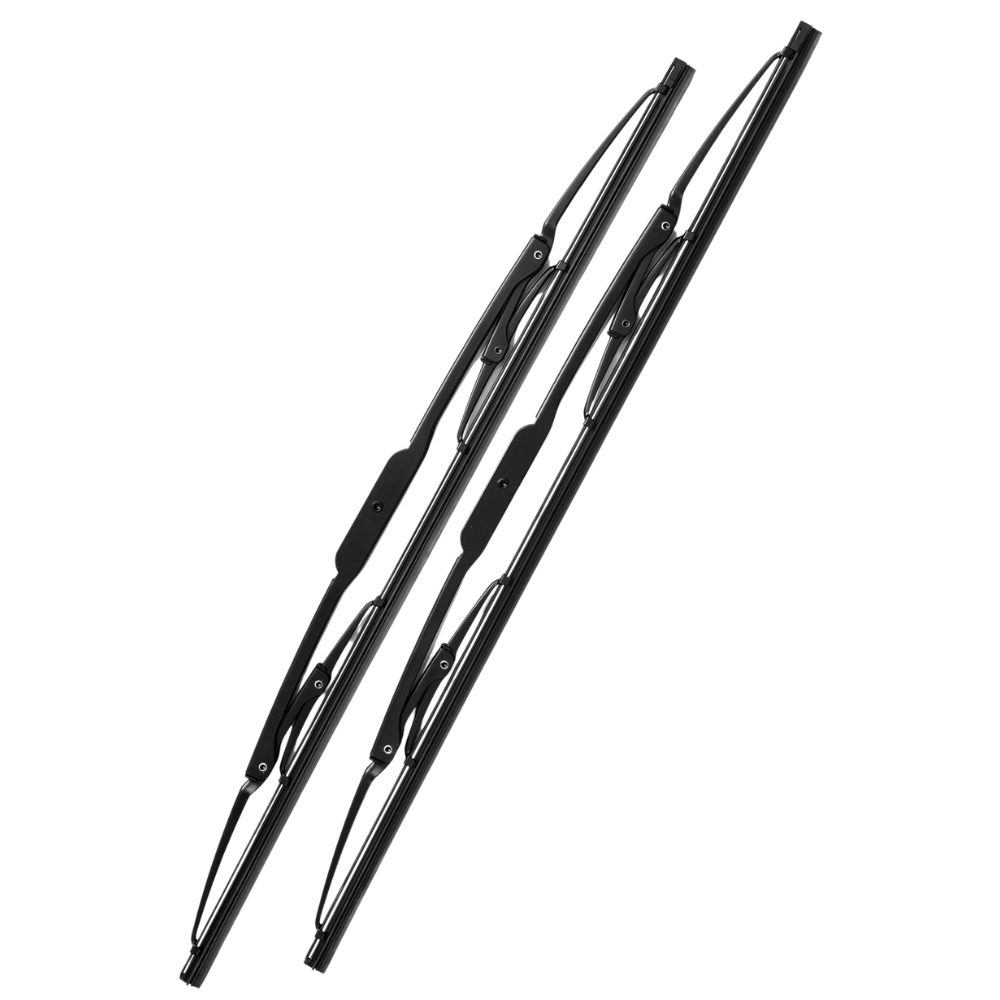 Wiper Blades & Assemblies
AAD stock a large range of Tridon & Bosch Wiper Blades.
TRIDON
Tridon Wiper Blades are manufactured to the highest quality to ensure a crisp clean wipe. The low profile low lift design uses a galvanised zinc steel frame and stainless steel rivets for maximum corrosion protection, along with plastic bushes for a smooth operation, less noise and longer service life.
The range is available in 15 lengths, from 280mm (11″) to 710mm (28″), each blade comes complete with adaptors to suit various arm style designs.
The Tridon wiper blade range uses O.E. metal rail style refills. The refill can be interchanged with Tridon narrow back refills in either metal rail or plastic once the original refill has reached the end of its service life. The replacement Tridon wiper blade must be compatible with the vehicle's original wiper blade; the Tridon wiper range has been carefully researched and engineered to suit each specific application.
Also available are:
Plastic Back Wiper Refills
Metal Rail Wiper Refills
Tridon Flexblade
BOSCH
The latest in Bosch's long history of innovation in the automotive aftermarket, the Micro Edge wiper blade offers exceptional quality, innovation, safety and genuine value for money.Bosch Micro Edge wiper blade feature a patented dual-rubber technology that maintains wiping edge flexibility at all tempertures for optimal function and performance.
Bosch Micro Edge Technological Advantage
Soft rubber wiper-spine ensures low noise and even sweep without chattering and squeaking
Internal tension strip enables direct pressure on the wiping edge across the width of blade for improved moisture removal
Hard rubber wiper lip ensures long lasting, consistent performance across the width of the blade
Smooth graphite coating eliminates gaps and flaws in rubber edge for perfect cleaning
Precision cut Micro Edge blade (to 1/100mm) gives superior contact to glass which ensures crystal clear visibility through your windscreen
The Quick-Clip method
Bosch innovation has led to the creation of the new Quick-Clip method that enables Bosch Micro Edge Wiper Blades to be fitted to most vehicles. Bosch Micro Edge Wiper Blades also come with a universal Quick-clip adapter enabling quick and easy installation on a wide range of vehicle types. It is the only system which fits both hook and prong wiper arm types without additional adapters.
Order Online