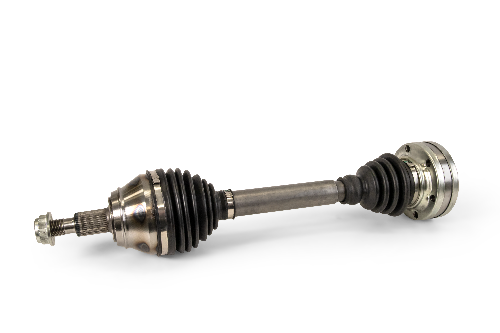 Constant Velocity Driveshaft
When it comes to important components in your vehicle, the constant velocity driveshaft or CV shaft is one of them. Responsible for delivering the torque, or power, that is being made by your engine and sending it to the wheels of your car.
Fully assembled and ready to fit, BW driveshafts are manufactured to deliver the best quality at the best price. Our large range of over 1,400 driveshafts is made to fit over 90% of Australian's cars.
SPECIFICATIONS
Heat-treated & Precision machined solid steel axle shafts for strength and durability
 High-quality grease to prevent part corrosion, withstand torque and high temperatures for durability and reliable performance
Stringently tested for optimal shear and load strength
BW constant velocity driveshafts are built to meet or exceed OE specifications
WARRANTY
CV Shafts 2WD – 5 years / 100,000km
CV Shafts 4WD – Commercial Vehicles & Taxis – 1 year / 20,000km
CV Joints – 1 year / 20,000km
Order Online