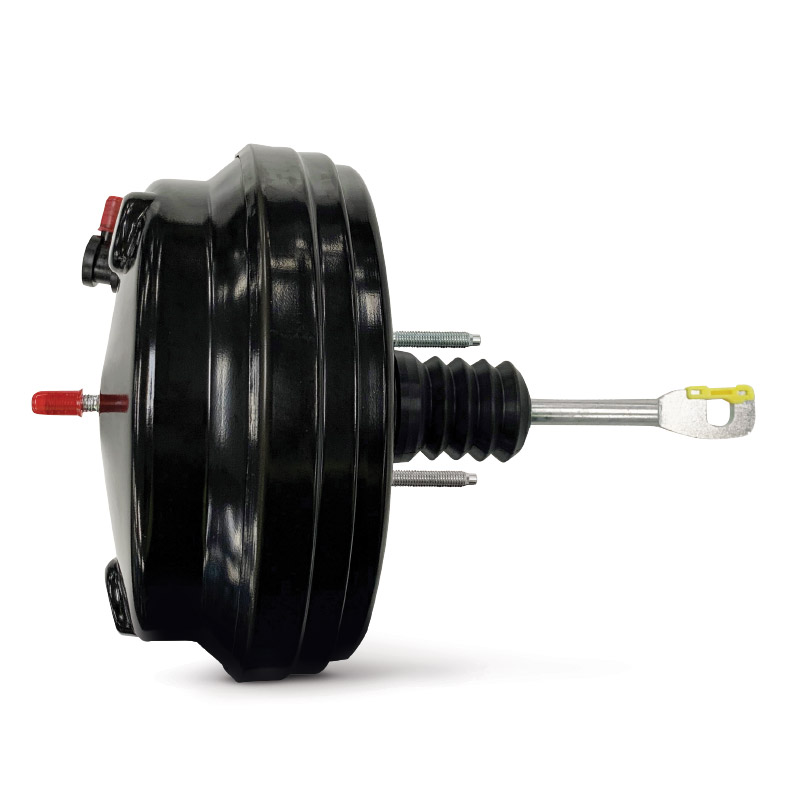 Brake Booster
Most passenger vehicles have a vacuum brake booster which assists in braking the vehicle which in turn reduces the pedal force needed to bring a vehicle to a stop. Brake boosters are incredibly important for assisting braking and without a brake booster or an ineffective brake booster stopping, especially emergency stopping can become harder and less effective.
There are many indicators a brake booster may need to be replaced, including a stiff or heavy brake pedal, a higher than usual brake pedal, increased braking distance and hissing noise. If any of these symptoms are observed, it may mean that it's time to replace your vacuum brake boosters.
AAD caters for customers' needs with both new & reconditioned boosters. Suppling a wide range of brake boosters to fit a large range of passenger vehicle applications. AAD aims to provide only high-quality replacement brake boosters, assuring that all reconditioned and new units are up to our high standards. AAD has state of the art testing facilities and equipment to repair and rebuild brake boosters to meet their original specifications. Reconditioning brake boosters gives them new life and is a cost-effective solution to brake booster replacement.
The most common replacement is to fit a reconditioned booster, due to the high capital cost of total replacement.
All of AAD's reconditioned boosters are completely rebuilt with new rubber parts. Boosters are finished in black gloss acrylic, to obtain a similar finish to reflect what was originally fitted in most passenger vehicles. Custom finishes can be arranged upon request, for more information about this please contact our customer service.
If a new unit is needed AAD also provides a range of new booster including parts from Protex, TRW and more, to fit a large range of passenger vehicles.
See our full range of products and order online:
Order Online