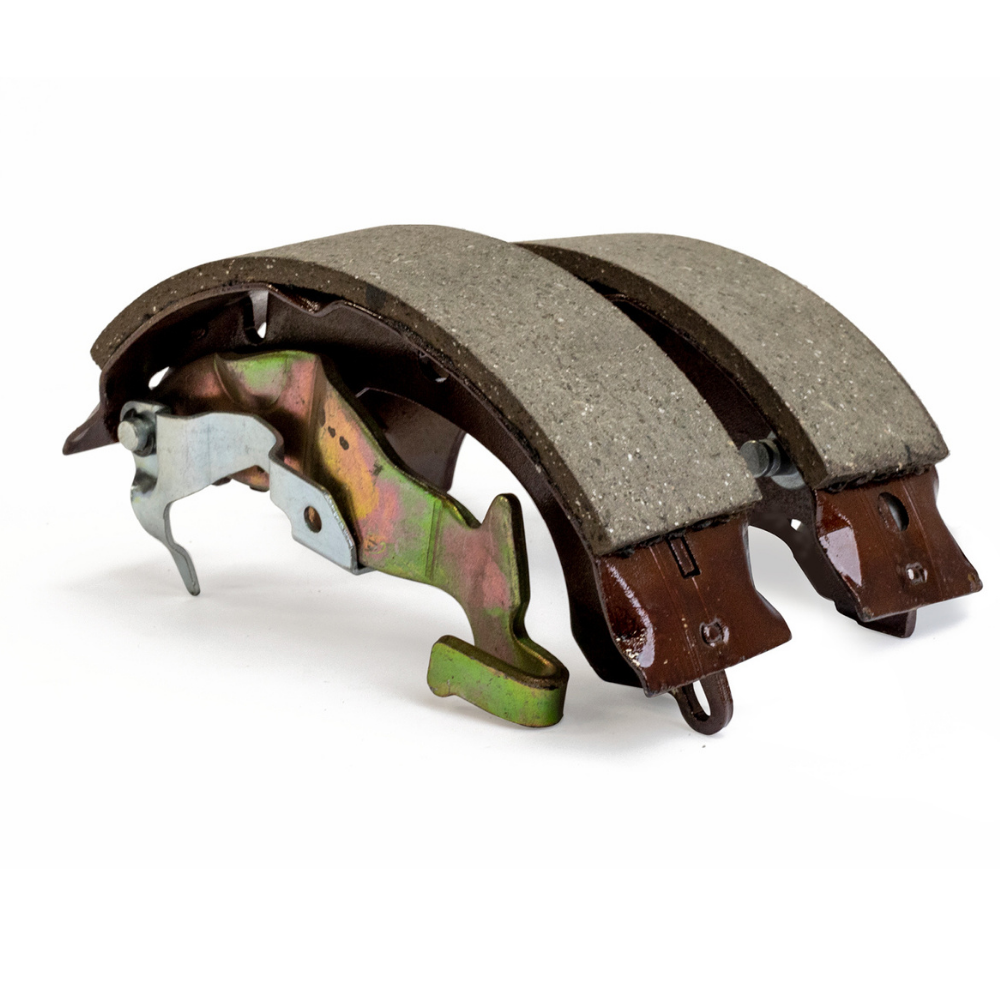 Brake Shoes
Brake Shoes are only used inside brake drum systems and perform a similar function to brake pads. They are used to carry the brake lining into the brake drum. When the brake pedal is depressed the pressure on the brake line causes the brake shoe to move outwards against the brake drum, creating friction between the two and leading to car slowing. Brake shoes need to be replaced less frequently than the more common brake pad and rotor systems and are often sturdy enough to last several thousand kilometres. However, despite this they should be checked and serviced regularly, and their condition monitored if braking begins to act differently.
If you do need a replacement set of Brake Shoes AAD has a large selection of replacement and aftermarket Brake Shoes including Protex Gold Brake Shoes as well as a range of fully refurbished sets of brake shoes.
AAD stocks a comprehensive range of new Protex Gold Brake Shoes in complete axle sets. Protex Gold are designed to have low noise & dust as well as radius ground matched to ensure there is a precise fit as well as making them easy to fit. Protex Gold Brake Shoes are a premium product with extended wear to provide a long-lasting product. To find out more about Protex's range of brake shoes visit their website.
AAD also offer a "Bond your own service" whereby worn shoes can be fully refurbished with new lining at a lower cost than a complete new shoes.
Bonding is carried out in our fully equipped Bonding facility in Melbourne. Approximate turn around on bonding is 1 week, with VOR service available at additional cost.
All shoe sets are lined in premium non asbestos material and are precision radius ground to ensure ease of fitment. Available in standard and first oversize, in over 1000 applications.
See our full range of products and order online:
Order Online