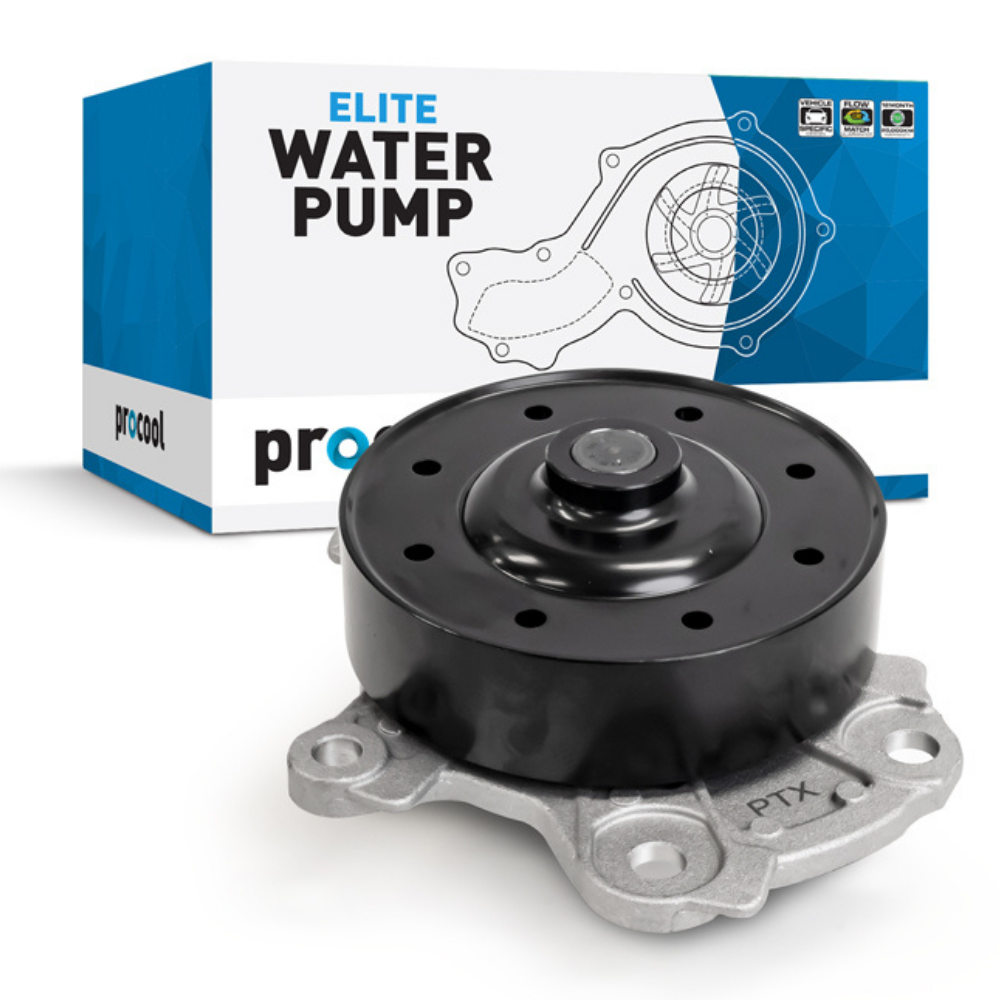 Water Pumps
PROCOOL WATER PUMPS
Being a vital component of a vehicle's cooling system, our range of globally sourced water pumps are guaranteed to be of the highest quality. The range of Procool Water Pumps now exceeds 600 part numbers and offers extensive vehicle coverage. Featuring a precision machined housing, high density casting and superior bearings, all come packaged with a gasket. All Procool Water Pumps are covered by a 2 year /40,000 km warranty whichever occurs first.
Procool Elite Water Pumps
Procool Elite Water Pumps are manufactured with high quality bearings, seals and precision machined housings. With induction hardened bearing shaft, heat treated for consistent hardening and increased strength. Designed for OE for and performance with a high flow design for long last and efficient cooling.
PROTEX BLUE WATER PUMPS
Protex Blue water pumps are designed for maximum flow and coolant distribution. Each pump is made to high standards with quality bearings, seals, and brand-new precision machined housings. They are a low-cost durable stock replacement backed by a 2 year /40,000 km warranty for peace of mind.
PROTEX GOLD WATER PUMPS
Protex Gold Water Pumps are precision-built and balanced and meet or exceed original equipment specifications. Built with heavy-duty steel bearings and are sealed and lubricated for life. All Protex Gold pumps are factory-tested for quality.
High Flow Design provides long lasting, efficient cooling
Designed for OE fit & performance
Factory lubricated for long-life
Precision ground shaft and hub
OE quality forged housing is specially formed to ensure maximum coolant flow
Precision Built and Balanced  Pressed On Impeller Increases Water Flow
Unique No-Sealant Required Gasket Makes Installation Fast, Easy and Leak-Free
Unitized Seal Protects Bearings – Provides Long Life, Leak-Free Performance
Factory Sealed Precision Ground One Piece Bearing Assembly
GMB WATER PUMPS
GMB has decades of manufacturing and engineering experience within the Water Pump category, serving OE car makers including Hyundai, Kia, GM, and Chrysler. All Pumps are manufactured in GMB's factories in Japan, Korea, Thailand, and China utilizing strict OEM specifications. Genuine GMB bearings ensure product quality and safety. With a complete program, GMB offers extensive coverage fulfilling the needs of every customer.
100% factory tested for leakage and dimensional precision
Bearing noise and durability tested
Designed to match OE coolant flow rate and pressure
All required hardware included for installation
See our full range of products and order online:
Order Online