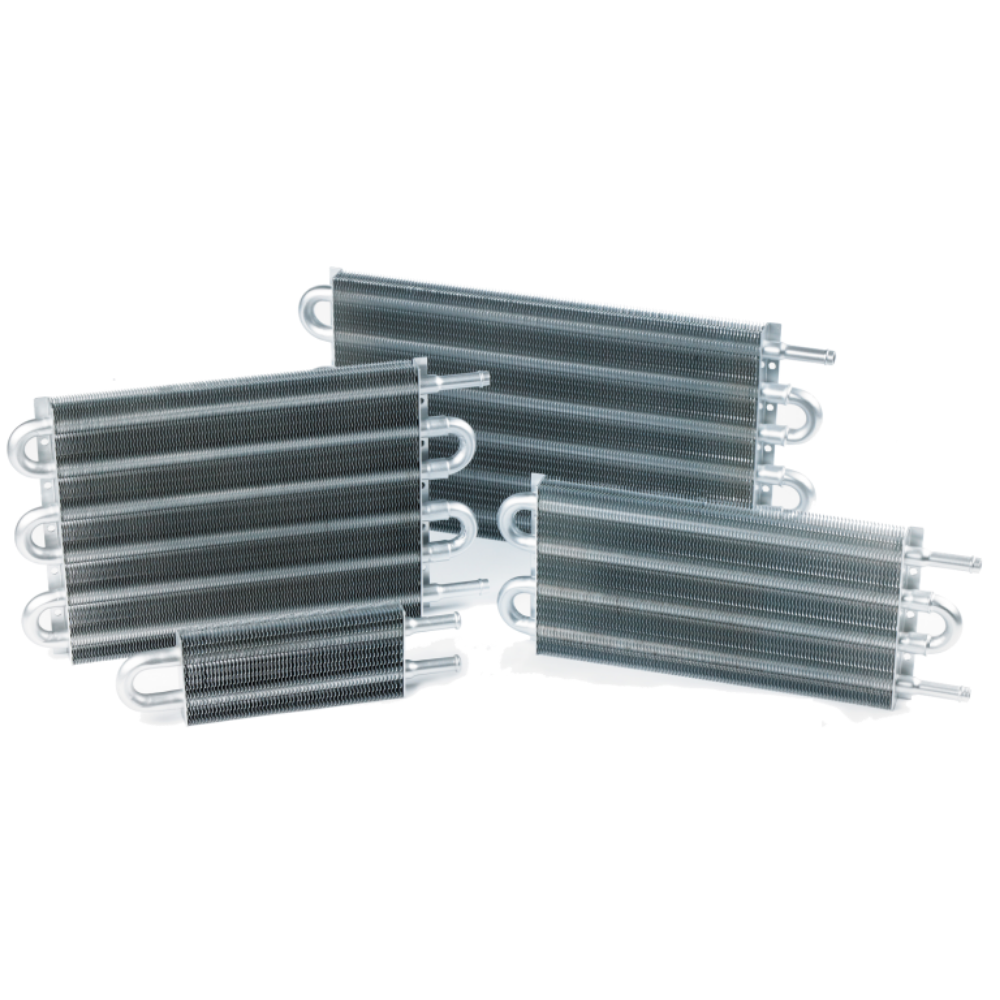 Transmission & Power Steering Oil Coolers
Davies Craig is a world leader in cooling solutions, producing some of the worlds most advanced cooling technologies. Davies Craig sets the standard in quality, providing high airflow automotive electric fans, electric water pumps, digital controllers & switches and other cooling solutions, including oil coolers. AAD carries a large range of Davies Craig cooling parts including both their transmission oil coolers and power steering oil coolers.
DAVIES CRAIG POWER STEERING OIL COOLER
Installation of a Power Steering Oil Cooler will prolong the life of the systems pump, hoses and seals. This cooler will remove destructive heat generated within a power steering system, especially in performance vehicles, off-road vehicles and vehicles used for towing or carrying heavy loads. Davies Craig produces Power steering oil coolers for a wide range of applications, covering a large number of passenger vehicles on the Australian market.
DAVIES CRAIG TRANSMISSION OIL COOLERS
Transmission Oil Coolers can reduce the automatic transmission fluid temperature by as much as 33˚C. A reduction of just 11˚C can double the life of an automatic transmission, the fluid and all internal parts. All oil coolers are 100% pressure tested to ensure reliability and durability. Both Ultra-Cool & Hydra-Cool come complete with the necessary accessories and instructions for quick and easy installation. Due to the extreme temperatures which can be reached in an automatic transmission, auxiliary transmission oil coolers are a smart and economical solution to protect from costly transmission repairs which may occur without proper cooling. Excessive transmission heat can occur through a variety of driving conditions such as towing, stop & go traffic, driving on sand and snow and climbing. Good Transmission Oil Coolers are not just for high performance vehicles they are also important for the everyday car which is constantly under strain.
AAD is proud to stock a large range of Davies Craig cooling technology products. To view our full range of Davies Craig products, log onto our online ordering portal:
Order Online