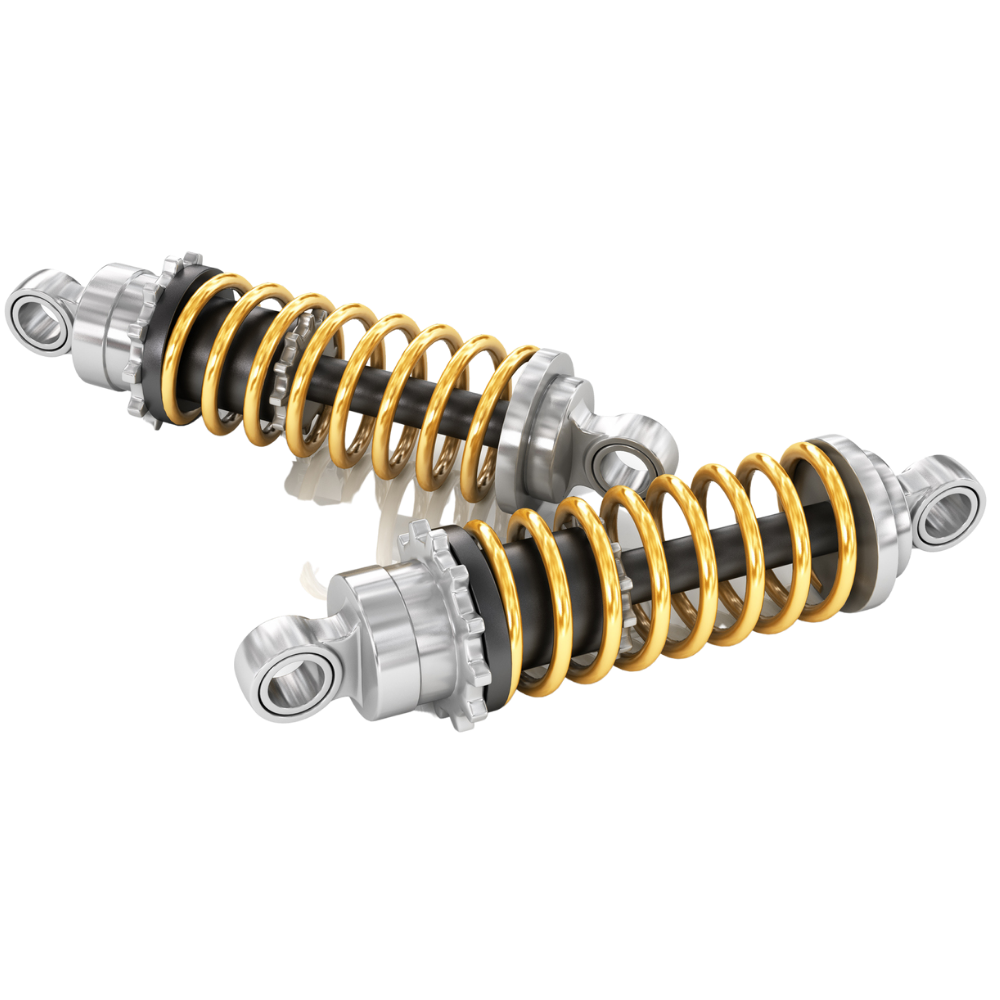 Suspension Components
AAD's commercial suspension offering includes all those items required in the repair or replacement of the more common wearing components.
Bushes, rockers, pins, air springs and shock absorbers form the core of this range.
All components are manufactured by world leading international suppliers.
The range covers:
Air Suspension
Mechanical Suspension
Shock Absorbers
Monroe Shock Absorbers
AAD stocks a large part numbers of Monroe parts. Monroe is among the best in the world when it comes too shock absorbers. Beginning production in 1919 Monroe quickly solidified itself as a quality brand. All Monroe parts meet OE specifications, including their award-winning Acceleration Sensitive Damping (ASD) shock absorbers.
Monroe is all about Technology Driven Safety, they are committed to product research and development, incorporating many Monroe products with world first and patented technologies. Monroe technologies including Acceleration Sensitive Damping (ASB) and Continuous Control Electronic Suspension (CCES), providing a smooth and seamless drive in a large range of vehicles.
KYB Shock Absorbers
KYB Shock Absorbers are pioneers in OE and aftermarket shock absorbers. KYB produces a large range of suspension products including Strut Kits, Shock Absorbers, Suspension Mounting Kits and Protection Kits.
KYB Strut Kit
simplified product offering for customers wanting to ensure longer lasting components, reduced fitting costs and the confidence to get the job done first time, every time.
Do the job once: By the time a car has reached 80,000kms, all suspension components have gradually deteriorated. If a strut has failed, it is highly likely that the strut mount, dust boot & bump stop are worn out as well. To avoid further problems, replace all recommended components at the same time.
Save time and money: By replacing the strut mount, dust boot & bump stop at the time as a strut, it will save labour time and prolong the new strut's life by providing enhanced protection & support.
Fit with confidence: KYB suspension products are vehicle specific, making each part ideal for its corresponding make and model. Perfect fit first time, every time.
KYB is one of the largest worldwide manufacturers of OE shock absorbers- who better to develop and manufacture AM replacement suspension components.
KYB Shocks
KYB is one of the world's largest manufacturers of shock absorbers, supplying around 50 million original equipment shocks annually to world leading vehicle manufacturers. Today, 1 in 2 cars in Japan, and 1 in 5 passenger and light commercial vehicles in the world are leaving the production line fitted with KYB shock absorbers.
KYB Shock Absorbers also manufactures a range of original equipment heavy commercial shock absorbers for leading Japanese brands.
KYB Suspension Mounting Kits
The upper strut mount supports are one of the key elements within the suspension assembly, as they provide a link between the shock absorber and the body of the car. Made of quality materials on modern equipment, the KYB upper strut mount supports improve handling and comfort when driving on any road. KYB technologies and strict production quality control allow us to offer the customer high quality goods.
KYB Suspension Mounting Kits contain all the components that are required for correct installation, such as struts mounts, bearings, mounting plates, mounting nuts & bolts.
KYB Protection Kits
Safeguard your new KYB Struts' performance and durability, by installing a KYB Protection Kit during every strut replacement.
A strut bump stop and protection boot are key elements within the suspension assembly, as they prevent dust and moisture from damaging the piston surface and seal, while also protecting the piston rod from corrosion due to road pollution.
KYB Protection Kits contain all the components that are required for correct installation.
See our full range of products and order online:
Order Online