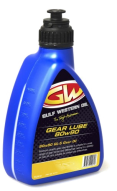 Specialty Lubricants
Cars and trucks need lubrication for optimal performance in both their engines and clutch systems. Lubricants perform multiple tasks including friction control, rust protection and cooling, the use of correct use can also extend the lifespan of your car components requiring less replacements or repairs being needed.
ABRO
AAD currently stock the following quality Abro Lubricants:
AB-80R Spray Lube with Teflon 210ml
SL-900 Silicone Spray Lubricant
PERMATEX
Multi-Purpose Lubricants
Widely known and trusted, these tried and true Permatex lubricants work to protect and lubricate virtually every automotive part and component. One example is Ultra Slick lubricant, colourless, odorless, the purest lubricating grease available.
Specialty Lubricants
From special-mission, job-specific lubricants, protectants and dressings, to the rigors of heavy-duty needs, count on Permatex to bring you reliability and problem-solving solutions that extend the life of your equipment.
Range includes
GULF WESTERN
Gulf Western offer a great range of Gear Lubricants including:
Low Vis Gear Lube
Gear Lube General
Ultra Clear
Ultra Drive
Low Vis Plus Gear Lube
MOTORTECH
Silicone Spray
Motortech Silicone Spray is a heavy duty lubricant designed to lubricate, waterproof and protect most surfaces from binding, coroding and squeaking. It is an ideal protectant for plastic, vinyl leather and rubber, window and sliding door t racks, doors hinges, rubber gaskets, metals, vinyl, fiberglass, locks, fishing equipment and boat fittings.
It is suitable for marine, automotive and household applications.
Lithium Grease
Motortech Lithium Grease is an all-purpose lubricant designed to lubricate and protect surfaces from abrading or scratching one another and helps prevent squeaking. It is ideal for wheel bearings operating under all service conditions, C V j oints, chassis lubrication, metal hinges, door catches, striker plates, cables and springs, outboard motors, chains, winches, jacks, garden tools etc.
It is suitable for automotive (cars, trucks, tractors, trailers), marine, agriculture, and household use.
See our full range of products and order online:
Order Online