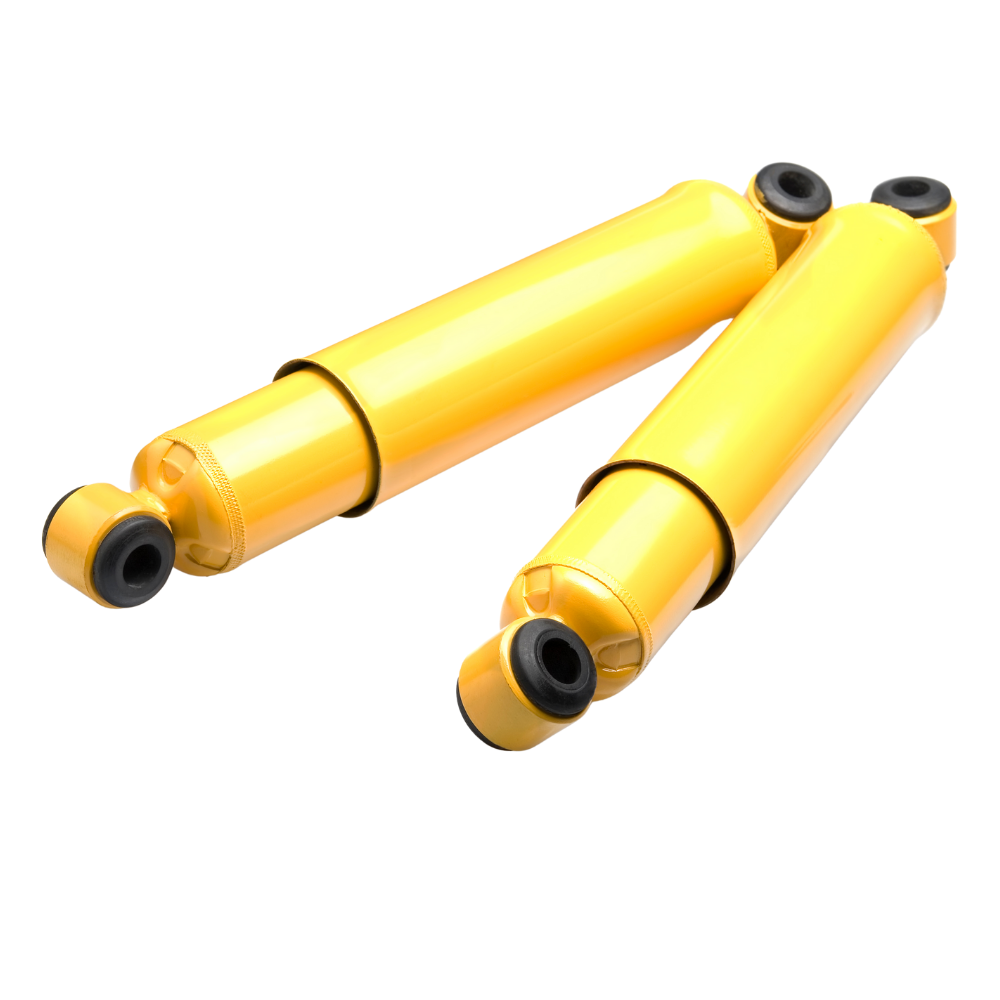 Shock Absorbers & Struts
AAD offers an extensive range of quality shock absorbers & struts. AAD's supplies three quality brands, Gabriel, KYB & Monroe.
GABRIEL SHOCK ABSORBERS
As a National distributor of the Gabriel range of shock absorbers and struts, AAD's range is nothing short of impressive.
With Australia's largest range of Gabriel stocked in all five warehouses you can be sure we have it. AAD has applied its' philosophy in brake, to the suspension market and adopted a must have approach. If it is required in the country we have it.
Shock absorber innovation just hit another milestone.
Here's why you didn't even feel it.
Presenting the new ultra line of shock absorbers and struts featuring G-Force technology from Gabriel. This technology is the coming together of countless man-hours and rigorous testing to create a shock absorber that doesn't just react, but actually thinks, leaving you with a shock absorber guaranteed to deliver the ultimate in safety, response and long-lasting performance.
Ultra products are precision engineered for the ultimate in safety and performance.
G-Force technology includes:
Stable Steer Valving – Provides consistent response from all corners, giving you the most stable, safest ride
G-Force Piston – Bonded iron construction for durability and longer life
Leak-Proof Piston Seal – Eliminates oil by-pass for maximum shock effectiveness and performance
Features and Benefits
Infinitely variable damping for on demand control for all road conditions
G-Force technology for quicker response, improved product life and consistent, reliable ride control
Stable Steer valving provides improved tire contact with the road for control, safety, and performance
1 3/8" bore piston (in most applications) with bonded iron construction for durability and longer life
Leak-proof piston seal and rod guide eliminates oil bypass
Orifice control disk with variable nine stage valving provides consistent oil flow
OE designed single lip oil seal minimizes friction for optimal sealing
Super finished chromed piston rod provides superior corrosion resistance and enhanced seal properties
Larger, bulged tube (in most applications) aids in cooling
KYB SHOCK ABSORBERS
For almost a century KYB has specialised in hydraulics, with technology widely used in the aeronautical, rail and maritime industries. KYB is Japans leading hydraulics company.
From its 15 factories in Asia, Europe and the United States, KYB has an annual production capacity of more than 75 million shock absorbers. KYB has the largest shock absorber factory in the world (in Gifu, Japan), with a capacity of over 50 million pieces. It is highly automated and can change from producing one strut to another in 15 seconds.
KYB is the world's largest manufacturer of original equipment shock absorbers to leading vehicle manufacturers.
MONROE SHOCK ABSORBERS
It is Monroe's passion for developing technology that results in safer driving and that has made Monroe the preferred brand of shock absorbers. By continuing to develop new solutions and improved products, Monroe reinforces their commitment to technology driven safety. In doing so, Monroe believe their products give motorists the confidence and control to travel safely, enjoy their journey and just drive.
Monroe Shocker Absorbers stocked at AAD include the
GT Gas with reflex technology range.
See our full range of products and order online:
Order Online