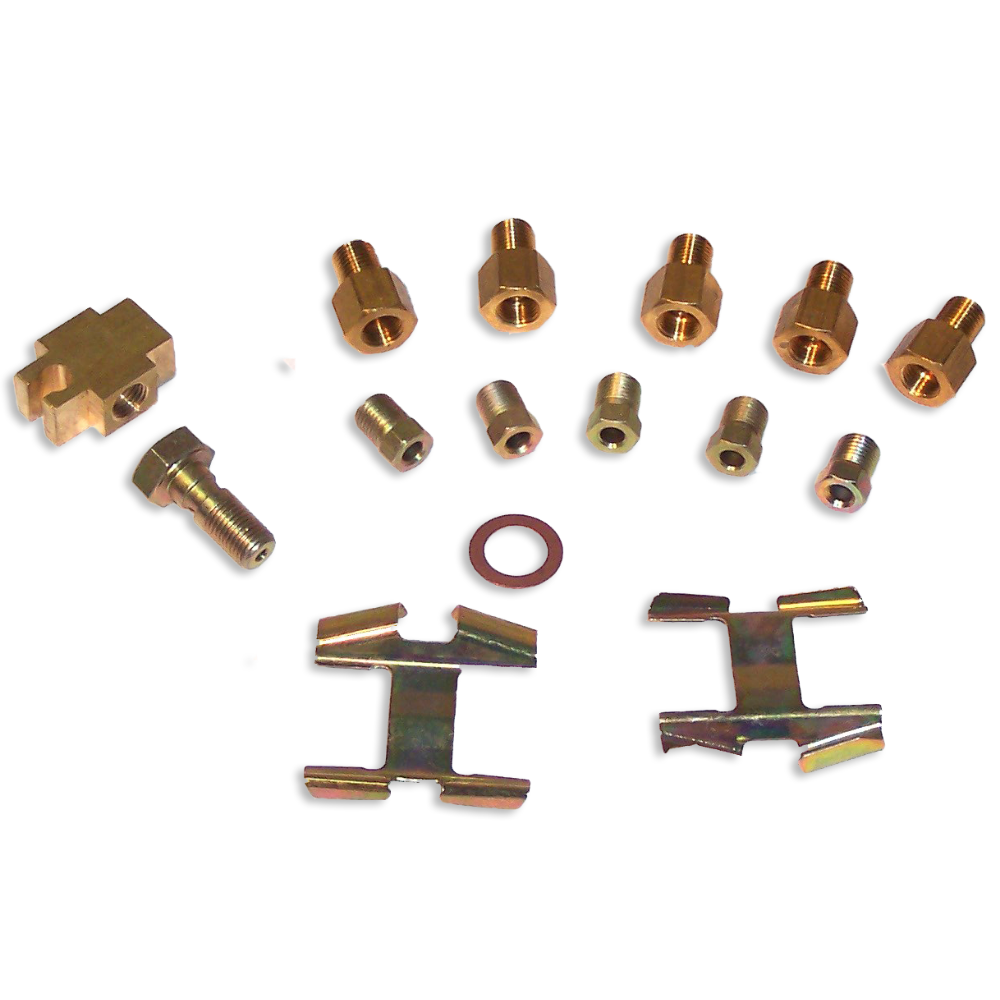 Hardware
If it belongs to the brake system AAD will have it in our hardware range.
From the tube nut that screws into the master cylinder to the anti-rattle clips. AAD sources world-leading premium brands and hardware so we provide only the best to our valued customers.
AAD's extensive range of hardware caters for a wide range of vehicles.
Brake pipe and tube
Banjo unions and bolts
T Pieces
Joiners and Elbows
Saddles
Clips and retainers
Anti-rattle clips and shims
Copper washers
Springs
Take off Adaptors
Bleeder Screws
Tube & Flare Nuts
Bundy Tubing
Pad Fitting Kits
Wear Sensors
Shim Kits
Switches
See our full range of products and order online:
Order Online