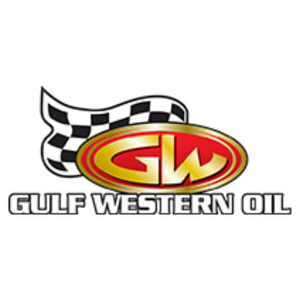 Gulf Western Oils & Lubricants
Quality engine oils are vital in the upkeep of vehicles. Engine oil ensures that engine components can run and move smoothly. Engine oil reduces friction between components and belts and minimises the warn which occurs during the running of a vehicle. There are several different types of engine oils including fully synthetic, semi synthetic, mineral oils and speciality oils, and AAD stocks them all and only from quality brands including Gulf Western Oils.
AAD is proud to stock Gulf Western engine oil who is proudly Australian made and Australian owned. Gulf Western is the largest Aussie owned manufacturer of lubricants in Australia. With a large number of wholesale Gulf Western options available, there are products to suit every need.
Gulf Western Oil was founded in 1988 with the sole purpose to design an oil which can meet the demands of the Australian market and the tough conditions our Aussie cars deal with. To create one of Australia's best ranges of engine oils, Gulf Western Oils only uses the highest quality virgin base oils and combines those with the most technologically advanced API approved additive systems. This level of care and quality control results in some of the highest OEM approvals on the Australian market. All of Gulf Wester Oils are OEM approved formulations. ISO9001 Quality endorsed company.
AAD offer a wide range of Gulf Western Engine Oils including:
Diesel Engine Oil
Petrol Engine Oil
Hydraulic Oil
Transmission Fluid
Gulf Western Oil are innovators in their industry, pushing the limits of what engine oils can do. Gulf Western Oil uses their state-of-the-art testing facilities to produce some of the highest quality engine oils available in Australia. Gulf Western's facilities are one of the most technologically advanced in the Australia allowing for constant quality testing as well as allowing their team of research chemists to continuously be searching for innovations in oil and lubricant technologies.
Order Online