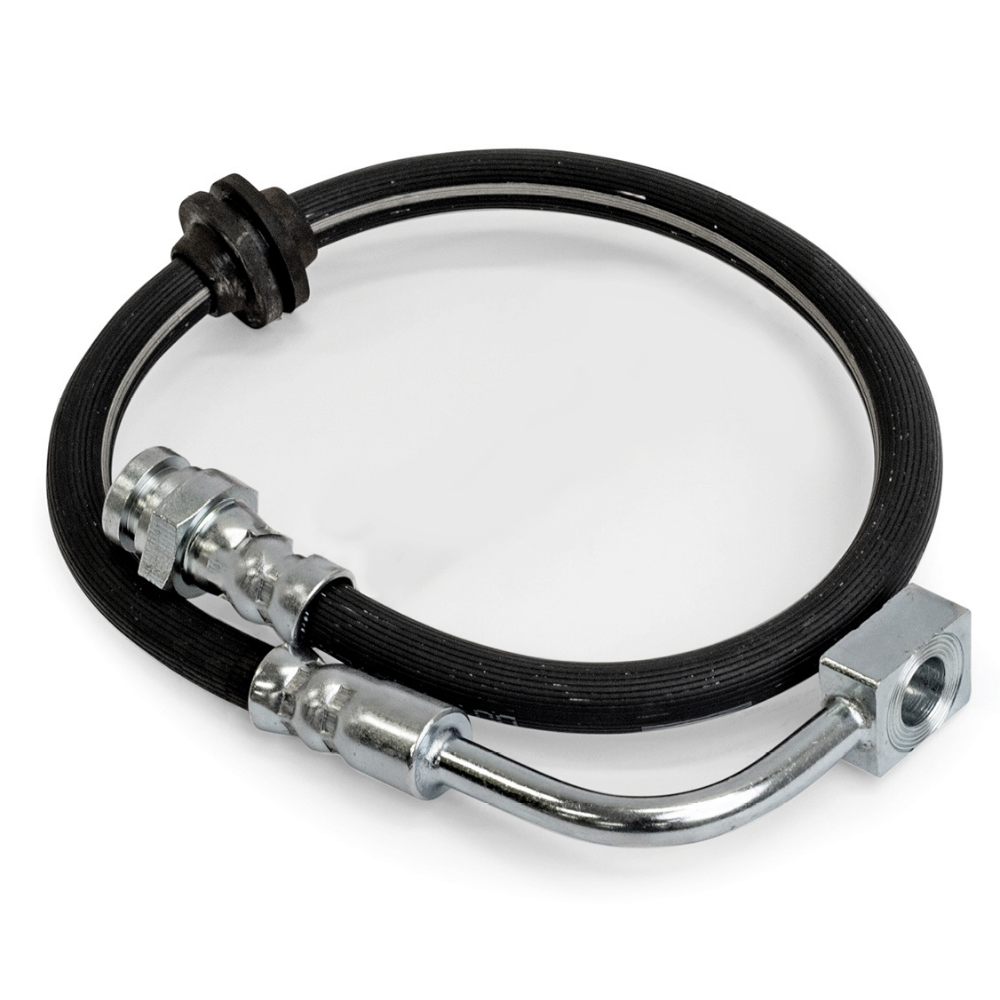 Brake Hoses
Brake Hoses are often overlooked for fatigue and wear during servicing and tend only to be replaced after failing or leaking. Once a brake hose shows any sign of rubbing or cracking it should be replaced immediately. Over time brake hoses will begin to develop cracks and eventually break. However, brake hoses should not get to this point before being replaced. Brake Hoses can last different lengths of time depending on the type, rubber brake hoses can last up to 6 years, whereas stainless steel hoses can last anywhere between five to ten years. With such a spanning time frame some good warning signs to look out for include a soft brake pedal, the hose itself appearing physically worn with wear including cracks or bulging and in worst case scenarios brake entirely not working. Due to the critical safety of the hose, it is always worth keeping an eye on them when servicing a vehicle and replacing brake hoses which show any of the signs of wear and tear.
AAD's range consists of over 850 hoses which cater for the majority of passenger vehicles on Australian roads. AAD aims to source and supply only the best quality products for our customers.
In addition to our hose range AAD has the manufacturing ability to custom make hoses and stocks in excess of 400 individual end fittings. For exceptionally unique ends we possess the ability to rework the fittings of the old hose. To cover as many vehicle applications as possible. To find out more visit our remanufacturing page or contact us for further details.
Also available from AAD are state of the art Hose Manufacturing and Testing systems. The BHM2000 is a complete Manufacturing and testing system for larger Brake Specialists or those specialising in the supply of hoses.
Braided Hoses can be made to order.
See our full range of products and order online:
Order Online