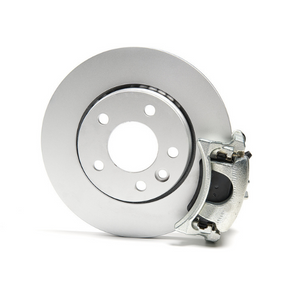 Commercial Brakes
Brakes has always been AAD's core business and it's safe to say AAD are experts in braking! AAD has an extensive range of brake systems for both passenger vehicles, light commercial vehicles, and heavy commercial vehicles. AAD sources their large range of commercial brake parts from leaders in the industry, to ensure our customers have access to the best quality OE specification and aftermarket braking parts. Quality brakes are vital to the performance and safety of commercial vehicles. Find out more about all the commercial braking components available from AAD below and see the full range through our ordering portal.
Our commercial brake range is second to none and covers all commercial braking components.
Bonded Shoes
Brake Lining Sets
Commercial Disc Rotors
Commercial Vehicle Hardware

Camshafts
Rollers
Anchor Pins
Retainers
Hub Caps
Slack Adjusters
Springs
Bushes
Wheel clamps, studs & nuts
Hubs & Drums
Hydraulic Fittings
Keylok Brake Technology
Protex Commercial Brake Components
Protex Commercial Disc Rotors
Proven Protex Commercial Disc Rotors are exclusively distributed by AAD and are manufactured to OE standards. This ever-increasing range has proven over the last decade to be of the highest standard and reliability. Disc Rotors for commercial vehicles are obviously becoming more prevalent in the Australian market and to meet this demand Protex has introduced an extensive and rapidly developing range.
Protex Hubs & Drums
Proven Protex Hubs, Drums & Wheel components are exclusively distributed by AAD and are manufactured to exacting standards meeting or exceeding SAEJ431. This ever-increasing range has proven over the last decade to be of the highest standard and reliability.
The range includes:
Brake Drums
Brake Hubs
Hub Caps
Hub Cap Plugs
Hub Cap Gaskets
Hub Caps O-Rings
Hub Cap Window Kits
Hub odometers
Hub Seals (Freighter MKV SAF)
Hub Seal Carriers (BPW)
Hub Rings/ Trust Washers (BPW/SAF)
Dust Covers
Drive Hub Seals to suit Scania Trucks
Common Trailer/ Steer/ Drive Hub Seals
Trailer Wheel Bearings
Trailer Wheel Bearing Kits
Truck Wheel Bearings
Truck Wheel Bearing Kits
Axle Nut Kits
Axle Nuts
Axle Washers
Axle Circlips/ Spring Rings/ Split Pins
Wheel Studs
Wheel Nuts
Wheel Clamps
Brake Spiders
Keylok Brake Technology
Keylok is a simple but innovative system that enables a brake lining (without rivet holes) to be attached to a normal conventional riveted type brake shoe.
It eliminates conventional rivet holes from drum brake linings.
Due to the unique design characteristics of Keylok, the total number and type of fasteners is reduced and rivet holes in brake linings are eliminated.
By eliminating rivet holes from the operating surface of the brake lining the benefits are considerable. These benefits include:
Greater brake surface area.
Increased wearable brake lining volume.
Rivet holes trap abrasive dirt and grit. As a result mean the brake linings run cooler, last longer and wear less compared with conventional riveted attachment. Drum ridging, which is caused by dirt trapped in the rivet holes is eliminated and brake drums can usually be reused without the need for machining.
For vehicle operators this means:
Stronger relines
Faster relines
Easier relines
Safer relines
Fewer relines
Better drum life
Lower overall brake costs
Keylok uses only quality Fras-Le AF/557 linings, which are suitable for trucks, trailers, and buses.
OEM quality product.
Noise-free, safe, and reliable.
Asbestos-free material that contains advanced fibers, providing: stable braking power, durability, and an excellent drum compatibility.
High Structural strength that avoids cracks and disintegration.
Meets the FMVSS 121 (USA) requirements for axles of 23,000lbs (10.4 tons) GAWR with an AL factor of 165 (type 30 air chamber and 5.5" slack adjuster).
ECE-R90 certified for motorized vehicles.
Here at AAD we are committed to providing only the best and highest quality parts to our customers which is why AAD is proud to stock Keylok braking parts. Keylok are innovators in braking creating brakes which are safer, smarter, and more reliable, to keep your vehicles stopping safely.
Order Online