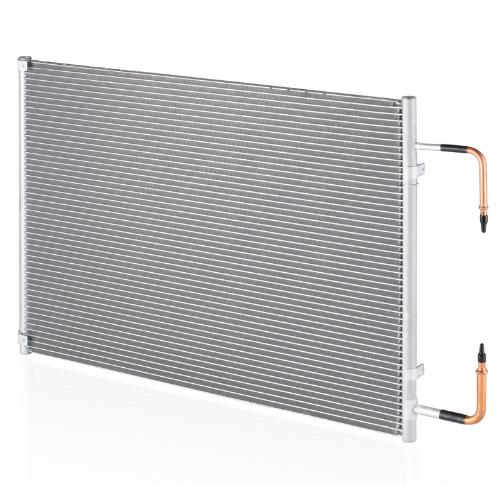 Air Conditioning Condensers
Air conditioning condensers or AC condensers is an important part in any Australian car. With the extreme heat which can be seen around Australia it's important that your car has an A/C condenser which keeps your vehicle cool and your driving experience enjoyable. Air conditioning condensers can fail for a number of reasons, including blockage caused by debris, a faulty motor or a dirty coil.
There are many warning signs you can watch out for which may suggest it is time to replace your air conditioning condenser. If the air conditioning condenser is making any loud or abnormal noises, the effectiveness of the unit has reduced significantly in recent uses or if you notice any fluid leaking from the air conditioning unit. It is also recommended to check or service the whole of the vehicles air conditioning system before the summer months come, as they additional use can put strain on the system if it has not been checked in recent months.
AAD stocks a wide and comprehensive range of wholesale air conditioning condensers, to fit all most any application of passenger vehicles. AAD is committed to always expanding our range of wholesale parts so we can cover as many applications as possible.
Protex A/C Condensers are the latest addition to the AAD Cooling component range. Through testing and innovation Protex AC Condensers haven proven to be a quality product. This ever-expanding range is available at a competitive price.
Quality Accredited to meet OE standards
Easy fitment
All condensers come pressurised
Great performance & durability
Over 50 Part numbers currently being stocked
The range will continue to grow
Protex now has a complete cooling range available. Protex has launched a new and expansive range of cooling parts and products. To see more of Protex's new range of cooling at their website, Procool.
See our full range of products and order online:
Order Online